Citreum (Pizza with lemon)
An imaginative combination and the revival of a 2000-year-old eating habit that goes back to ancient Romans
 Albedo of Procida lemon chopped in wafer-thin slivers;
Buffalo mozzarella;
 Buffalo air-dried beef added just after the pizza comes out of the oven.
Pizza with zucchini pesto
The greenery of the garden comes in the form of a light pesto perfectly combined with smoked cheese and bacon.
Zucchini pesto;
Smoked buffalo mozzarella, smoked bacon;
Grated provolone del Monaco cheese,;
Basil;
Pizza caponata
A tribute to the Kingdom of the Two Sicilies, which establishes a "marriage" between the renowned Sicilian dish and one of the world's most famous foods.
Buffalo mozzarella;
Capers, semi-dried cherry tomatoes;
Grated caciocavallo podolico cheese;
"funghetto" eggplants, basil.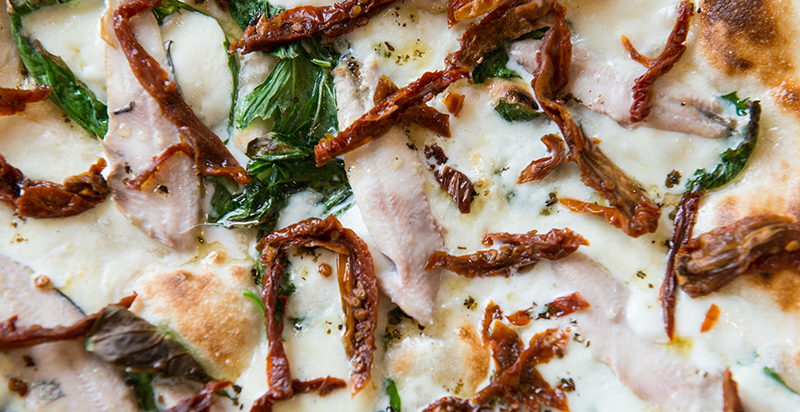 Pizza with anchovies and…
A combination that couples sea and land: the intense flavor of fresh anchovies is harmonized with the equally explosive texture of the dried tomatoes.
Buffalo mozzarella;
Extra virgin olive oil;
Fresh anchovies;
 Dried San Marzano tomatoes.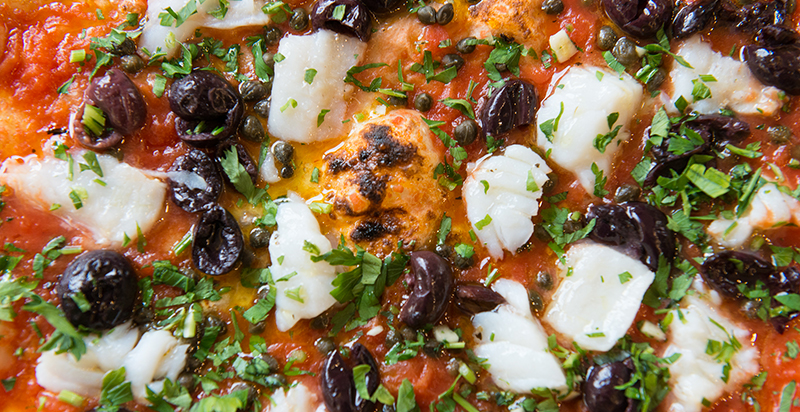 Pizza "baccalà in cassuola"
An uncommon pizza that brings the sea to your table with what was once considered poor man's food.
San Marzano tomatoes;
Gaeta black olives, capers;
Salted codfish;
Parsley, basil.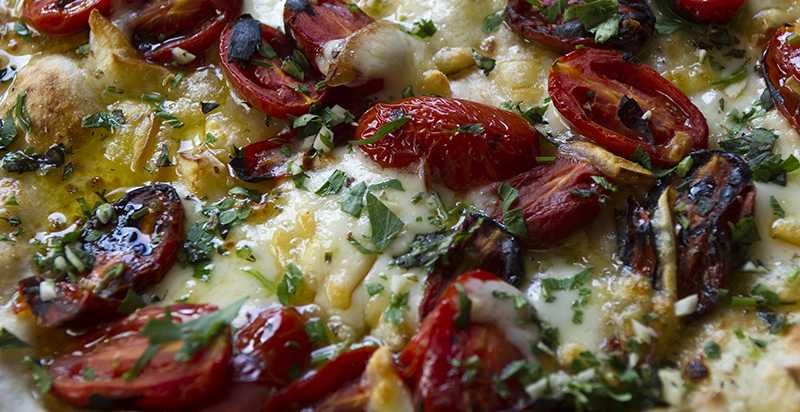 Pizza alla procidana
It has the same colors of the classic margherita but on it the "king" is prepared according to an eighteenth century recipe: grilled is even more vibrant.
Grilled tomatoes;
Parsley, garlic, basil;
Oregano, extra virgin olive ;
 Smoked scamorza.